Sunday Family Movies                               ALL AGES
Spend your Sunday watching one of these classics the whole family can enjoy! Limited seating. Please call the Box Office (561) 347-3948 to purchase tickets in advance or online. 
Movies are shown in the Maple Room. An adult must accompany children under 12 and ALL people, regardless of age, must purchase a ticket to be admitted.
 
Show Times
SUNDAYS, 11:00am ~ Doors open 10:45am
***Sensory-Friendly 2pm shows for select movies, see below (in addition to our sensory friendly movies, check out this page for other special needs family programming)
Tickets
ONLY $1 per person (includes popcorn & drink)
---
SING
Sunday, April 29
11:00am and 2:00pm
Dapper Koala Buster Moon presides over a once-grand theater that has fallen on hard times. An eternal optimist, and a bit of a scoundrel, he loves his theater above all and will do anything to preserve it. Facing the crumbling of his life's ambition, he takes one final chance to restore his fading jewel to its former glory by producing the world's greatest singing competition. Five contestants emerge: a mouse, a timid elephant, a pig, a gorilla and a punk-rock porcupine.
---
FINDING NEMO
Sunday, May 20
11:00am and 2:00pm
Marlin, a clown fish, is overly cautious with his son, Nemo, who has a foreshortened fin. When Nemo swims too close to the surface to prove himself, he is caught by a diver, and horrified Marlin must set out to find him. A blue reef fish named Dory who has a really short memory joins Marlin and complicates the encounters with sharks, jellyfish, and a host of ocean dangers. Meanwhile, Nemo plots his escape from a dentist's fish tank.
---
COCO
Sunday, June 17
11:00am and 2:00pm
Young Miguel dreams of becoming an accomplished musician like his idol Ernesto de la Cruz. Desperate to prove his talent, Miguel finds himself in the stunning and colorful Land of the Dead. After meeting a charming trickster named Héctor, the two new friends embark on an extraordinary journey to unlock the real story behind Miguel's family's stories and traditions.
---
CARS 3
Sunday, July 22
11:00am and 2:00pm
Blindsided by a new generation of blazing-fast cars, the legendary Lighting McQueen finds himself pushed out of the sport that he loves. Hoping to get back in the game, he turns to Cruz Ramirez, an eager young technician who has her own plans for winning. With inspiration from the Fabulous Hudson Hornet and a few unexpected turns, Lighting McQueen prepares to compete on Piston Cup Racing's biggest stage.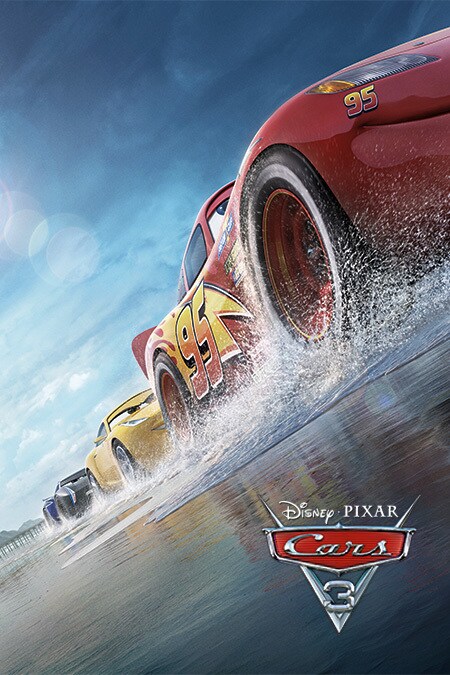 ---
LEGO NINJAGO MOVIE
Sunday, August 19
11:00am and 2:00pm
The battle for NINJAGO City calls to action young Master Builder Lloyd, aka the Green Ninja, along with his friends, also secret ninja warriors. Led by Master Wu, they must defeat the evil warlord Garmadon, who also happens to be Lloyd's dad. Putting father against son, the epic showdown tests these fierce but undisciplined modern day ninjas as they learn to check their egos and pull together to unleash the inner power of Spinjitzu.